I help you find peace through original artwork.
I help you find peace through original artwork.
Valerie's work has been featured in:
Valerie's work has been featured in:
Watch this quick video! (2 mins)
Watch this quick video! (2 mins)
ENTER YOUR EMAIL
FOR A SMALL GIFT
If you are feeling a little lost in your purpose, desire to slow down, in a period of transition or pivoting, love art, the simple things, nostalgia, soft pastel, and all things nature, then you are in the right place. I desire for my emails to be a salve for your heart.
Hello Friend!
I'm so glad you're here.
I am a mom, lifelong creative, sentimentalist, and nature lover with a passion for helping you find peace through artwork.
I was struggling with some personal circumstances that felt all too heavy and I had no words to express my heart. My mother-in-law suggested that I give soft pastels a try because my  background had been in chalk art and hand lettering through my business, Lily & Val.
It was love at first layer of beautiful pigment! When words failed, there was art and beauty.
Although physically changing what's going on around us might not always be a possibility, I can help you find a place to rest your weary eyes. We can enjoy a whimsical, mental escape into other worlds of wildflower meadows, billowy clouds, trickling streams, or dappled-lit paths.
More importantly, though, art can connect our hearts to parts of themselves that may have become lost in the shuffle of everyday life. It is a gentle reminder to sift through the noise vying for our attention and recenter us on who we are and what matters most.
I look forward to connecting with you about an original painting or commission!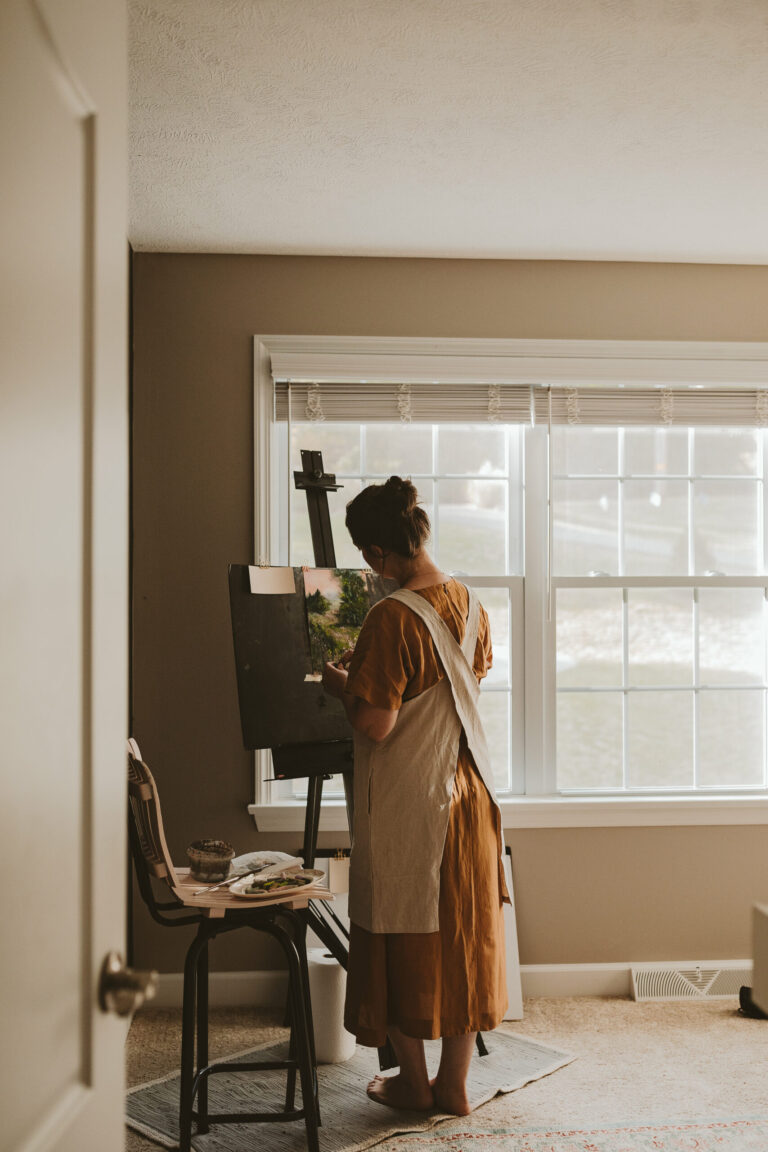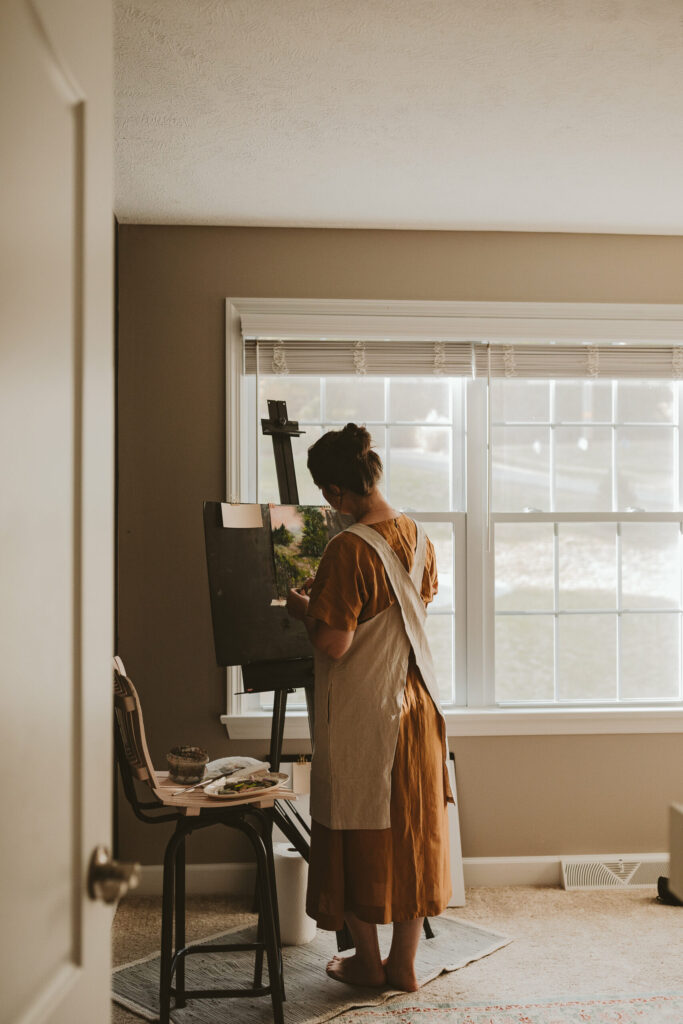 Working with Valerie to help bring my vision to life was a dream. She walked me through each step and made this a truly magical experience. I'm so thankful to Valerie and will treasure these pieces for the rest of my life.
Trisha
"Your painting is at the framing shop! So excited for it to be getting framed and to hang it on my wall. Lifting up the flap, both the framer and my breath caught. It's a stunning piece!! So happy to have this art be part of our home, where we make memories and feel at peace."
Cassandra
What is it about your pastels that make me want to jump right in Mary Poppins-style?!? These are lovely and a beautiful spot for me in these weary, hard days. Thank you for sharing the beauty and hope of your art with the world.
Kimberleigh
"There is something so romantic and endearing about your landscapes. I don't know how to explain it but it's like I'm seeing how I view the world on paper. I guess what I'm trying to say is that whatever you're trying to communicate through your art, it's coming through loud and clear!"
Nicole
To me, your work is in the vein of Monet, but is completely unique to you and I fell in love with it the moment I saw it.
Jocelyn
Please take one minute to subscribe and/or follow me below!